A SIX TON SPECIAL CONTAINER STUFFING
Wednesday 22nd July 2020

Stuart Bonsall
This week has seen us loading containers for one of our prestigious customers.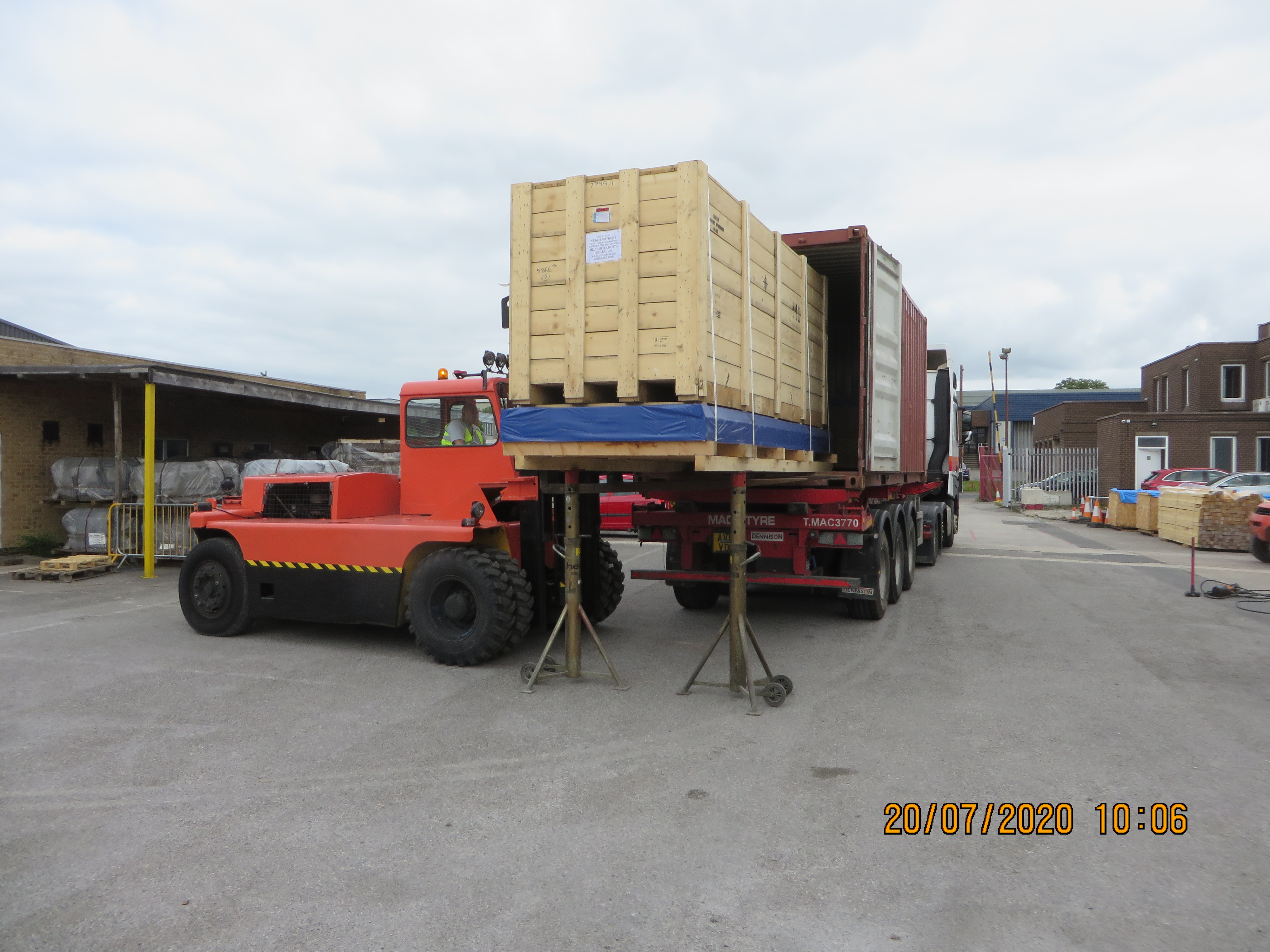 This item weighed over 6 tons, and took an experienced team to formulate the
correct RAMS to carry out the heavy lift.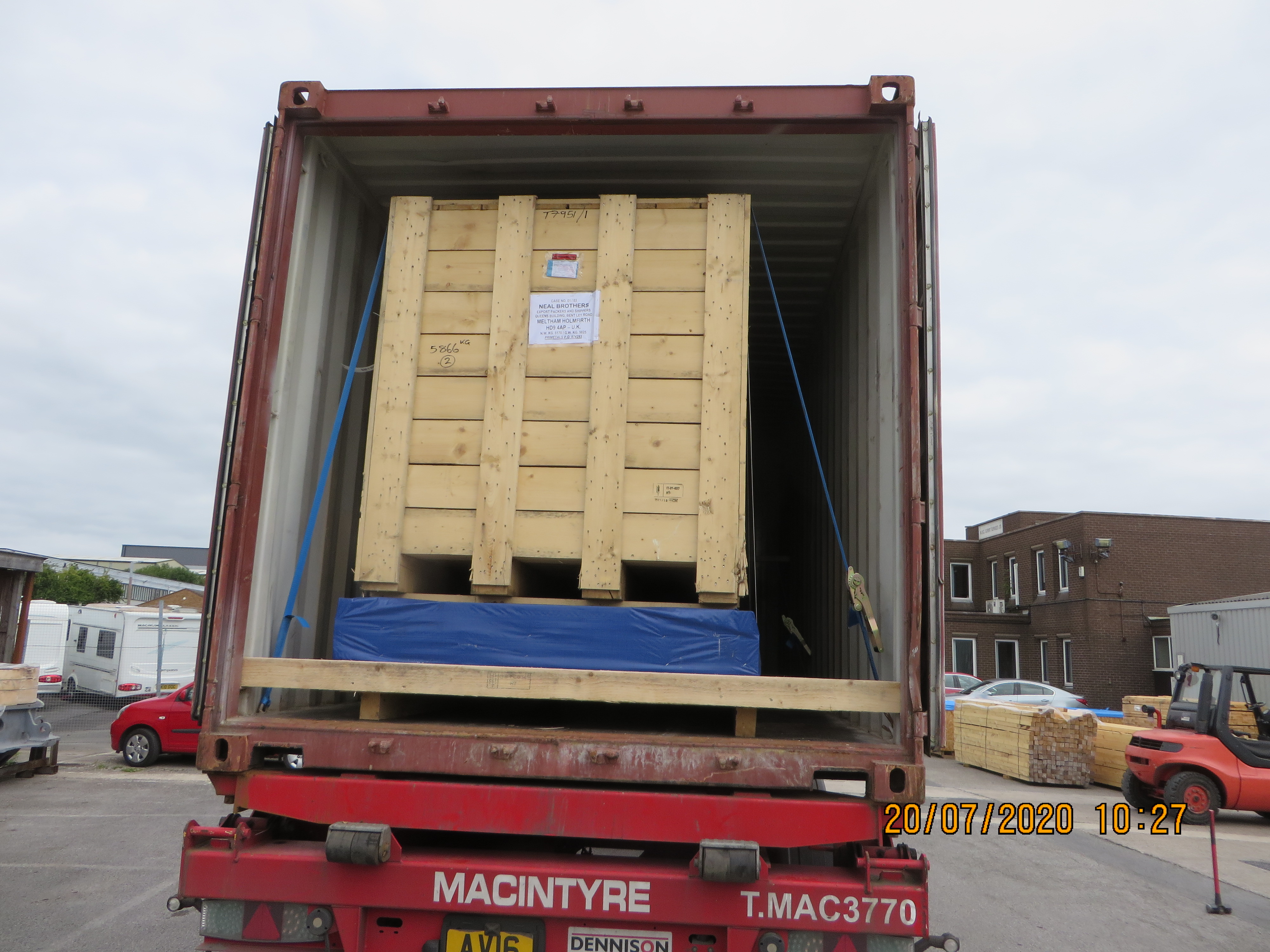 Once in the container it was relatively easy to block out and ratchet strap the
item to ensure its safe arrival at destination.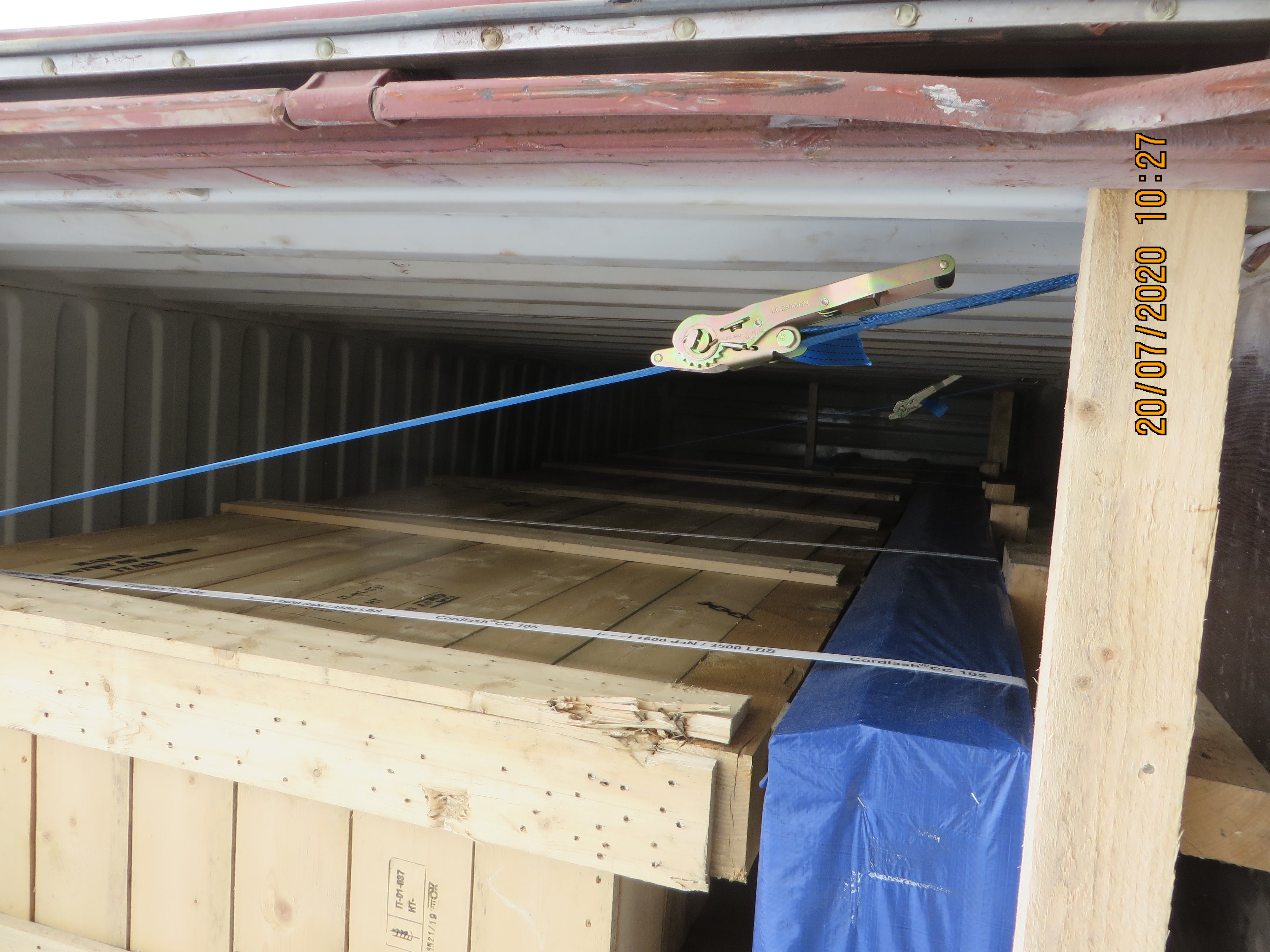 ---